Nootdorp
Project Manager Team Lead
Nieuw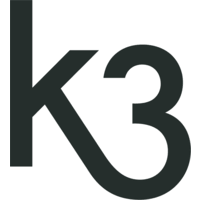 Job description
Due to continuing success and growth of K3, we are currently looking to recruit a team lead to manage their project management team.
In this role you will be responsible for managing one of their strategic projects as well as playing an important role in managing a team of project managers and helping improve how they deliver solutions for their customers. K3 is also transforming their business to deliver projects in an Agile environment, so we are looking for an individual who embraces the Agile mindset. With your strong communication skills and sensitivity for the needs of your colleagues you will guide individuals and teams on their journey towards delivering their best work.
Key Responsibilities:
Contributes to supporting customers in the delivery of quality projects through the provisions of skilled project managers;
Creates an environment where team members can grow and succeed;
Supports the organisational transformation and adoption of Agile and DevOps frameworks;
Central point of contact for project management excellence and Best Practice;
Mentors and coaches the team on project management Best Practice;
Collaborates with others in the software and service delivery teams to ultimately improve team performance and identifies training and development needs;
Provides enthusiasm, drive and energy to succeed, act as a positive role model to peers, direct reports, managers and their teams;
Manages smaller projects when required;
Maintains the day-to-day wellbeing of team members;
Agrees performance development plans and conduct regular performance evaluations;
Builds and maintains relationships with stakeholders across the K3BTG Business Units.
Required skills
At least seven years project management experience and three years experience of leading a team of project managers;
Solid understanding of project, portfolio and change management methodologies;
Knowledge of both theoretical and practical aspects of project management;
Knowledge of project management techniques and tools;
Experience of delivering projects in an agile environment;
Experience in coaching teams using a variety of project management approaches;
Proven experience of managing and transforming teams to improve delivery;
Critical thinking and problem-solving skills;
Solid decision maker with strong planning and organising skills;
Excellent communication skills (written and verbal). Fluency in English;
Strong negotiation, influencing and leadership skills;
Has worked previously for an IT solution provider delivering projects to customers, preferably in the retail industry;
Able to lead by example.
Company profile
K3 is a leading global supplier of integrated business systems to retailers, manufacturers and distributors. They have over 25 years' experience of delivering award winning solutions for more than 3,000 customers across 20 countries. Their success is built upon world class software, tailored by industry expertise and delivered by world class service.
Locatie
Nootdorp
Publicatiedatum
22.02.2021
Contactpersoon
Job Search Agent
Medewerkers