Amsterdam
Revenue Growth Implementation Manager
Nieuw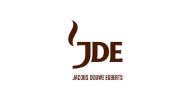 Job description
The objective of the Revenue Growth Management program (RGM) is to unlock full value potential from our portfolio of products and brands across our markets. The RGM program aims to leverage increasing internal and external data availability to make the right revenue management trade-offs, linking data analytics to drive commercial decision making. Key focus areas of RGM are commercial growth drivers including price pack architecture, pricing execution, promotion, active mix and trade terms. While the RGM methodology has only been recently established, you are expected to actively contribute to the further development and institutionalization of this program.
As an RGM Implementation Manager you act as an internal consultant for JDE, supporting global and local management teams to set commercial direction and priorities. You operate in a dynamic environment and in strong collaboration with the local teams ranging from General Manager to Sales and (Shopper) Marketing. You own the RGM methodology and support the countries in generating the required local insights. You will help to identify relevant data sources, transform data into insights and pinpoint opportunities for improvement. Your role will be both supporting and challenging to ensure the best possible outcomes.
The roll-out will happen on project basis in-country under the coordination of the Global RGM Director. During in-country implementation you will travel 3-4 days per week or you will go on a short-term assignment for 3 months if it's an intercontinental destination.
Key responsibilities:
Coaching and coordination of project team

Set up and safeguard project planning ensuring deadlines are met

Brief and coordinate data collection and analysis by the local team

Lead and execute relevant data analyses, identify key focus areas and potential opportunities

Drive preparation of presentation materials containing key insights, recommendations and implementation plans

Manage relevant stakeholders throughout the process.
Profile description
To be set up for success in this role you have relevant experience in a CPG / FMCG environment with 5-7 years of commercial and consultancy/project management experience. We recruit an internationally oriented person who can work across multiple geographies/regions and fit local needs into a globally designed program. You are able and willing to work in a role with high travel intensity. We are a lean global organization, so you need an entrepreneurial mind-set, allowing you to think high level while at the same time being eager to roll up your sleeves.
For this role as an RGM Implementation Manager we're looking for someone who has the following skills and experience:
Result oriented

Analytical skills, with the ability to look beyond the obvious and challenge status quo

Commercial acumen

Strong ability to set operational goals, linked with business objectives

Strategic Agility: Ability not only to build a strategy on an intellectual level but also to convert this into a vision that others buy into

Stakeholder Management: Ability to influence at a number of different organizational levels, often above your seniority level while usually outside of your own team remit; cultural sensitivity

Change Leadership: A leader who has the credibility, presence and is able to hold their ground in critical (and sometimes challenging) conversations; communication skills

Program Management skills: experience in leading projects managing virtual teams

Fluency in English
Company profile
At JACOBS DOUWE EGBERTS we are inspired by our belief that it's amazing what can happen over a cup of coffee. We are driven by the vision that everyone deserves the coffee they love.
What's it like to work at JACOBS DOUWE EGBERTS?
We are proud of our passionate, driven associates that challenge the status quo and pursue mastery in everything they do. Our goal is simple and ambitious – JACOBS DOUWE EGBERTS: A coffee for every cup.
Working with us means you will be making an impact in a fast-paced, collaborative environment. We work as a team, celebrating success and supporting one another. Our associates work with a diverse group of like-minded people, in an innovative environment committed to doing the right thing – all across the world. What you do here will get noticed.
Locatie
Amsterdam
Publicatiedatum
25.03.2020
Contactpersoon
Job Search Agent
Meer details
Adres
Oosterdokskade
,
Amsterdam
Bezoekers die op deze vacature hebben gereageerd, solliciteerden ook op deze vacatures: