Utrecht
SAP Business Manager
Vast dienstverband
Functie omschrijving SAP Business Manager
We are looking for SAP Business Manager for an organization that has a strong passion for sports, being active and the outdoor lifestyle. They are impassioned by the goal of delivering high-performance products to both the professional and recreational athlete.
As SAP Business Manager you are the liaison between the business and IT for all SAP-related processes. You are supporting the implementation of new SAP capabilities and provides guidance to our Global IT-department for local requests. In addition, you are training the European colleagues on the use of SAP. You are directly reporting to the Finance Director.
Responsibilities
Daily management of the Europe SAP / Master Data Team.
SAP-lead on local projects including ERP-system updates.
Develop and maintain a deep understanding of business processes, procedures, solutions and systems.
Define the specifications for implementations requested for and work with developers to ensure SAP solution meets business requirements.
Work with end users to understand routine job requirements and achieve user satisfaction.
Develops commercial policy conditions in SAP
Contribute to enhancing IT tools, methods and approaches
Support integration to 3rd party applications.
Consult external IT advisors where needed for 3rd party support.
Identifying, analyzing and communicating risks and opportunities to the Finance Director on a timely basis as well as ensuring any issues are cleared up in a timely manner.
Follow internal controls and company policies for each tax category.
Contribute to the success of the organization by leading or assisting with other projects and tasks as assigned continuously striving for improvement.
Functie eisen SAP Business Manager
Minimal bachelor's degree in IT is required.
5+ years' experience with SAP ERP-systems in an international business environment or consulting environment.
Must be fluent in Dutch and English (fluency in another European language is an advantage).
Must be extremely detail-oriented with strong organizational and problem-solving skills.
Continuously striving for improvements.
Strong customer centric focus.
Strong interpersonal skills and ability to work across cultures and functions.
Strong communication, presentation and relationship-building skills.
Prior experience working for a global brand and multi-national business is beneficial.
Locatie
Utrecht
Publicatiedatum
29.05.2020
Contactpersoon
Job Search Agent
Medewerkers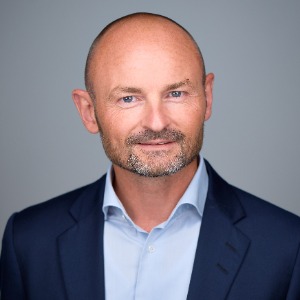 Bezoekers die op deze vacature hebben gereageerd, solliciteerden ook op deze vacatures: