Amsterdam
Senior Manager People and Culture
Nieuw
Functie omschrijving Senior Manager People and Culture
Our client offers a very entrepreneurial approach to the role of People & Culture Business Partner (HRBP). Based in Amsterdam, our European headquarters, the majority of time is spent working very closely with business partners across Europe, becoming their trusted advisor, helping them to develop into great leaders and, making them comfortable in operating within our organizational culture.
How does that looks like in practice?
You steer away from the traditional HR routes, spend time encouraging a feedback culture and coaching leaders on this matter. You regularly sit with teams to evaluate and improve dynamics while partnering to guarantee the organizational design matches the goals and strategy. You are skilled with understanding the business in which the partner operates and will advise taking in consideration all company's aspects and not only their subject expertise.
You strive and love building "adult relationships", before introducing any HR activity in the organization. Your motto is "what are we trying to solve with it?", and are more than permitted to use very untraditional approaches. Our People & Culture Business Partner come continuously out of their comfort zone.
To successfully build our leadership talent for the future, you will report into the European VP of HR, work alongside our Talent Acquisition Partner and lead a team of HR generalists.
Characteristics of the Senior Manager People and Culture
Business acumen: strategic partner for our team, who does not only represents a subject matter expert but can also advise on decisions ( strategy) relevant for the business;
Practical thinking: what are we trying to solve with this? And how much time and effort is this activity is costing to the business?
Understanding the culture: a partner who helps you and your team to interpret and understand the culture/traits and operate comfortably within it;
One size does not fit all: not hiding behind policies but rather creating solutions based on the real needs of employees and leaders;
Freedom and Accountability: Supporting the shift of the region in making employees and manager free to take their own decisions but at the same time accepting the accountability that comes with that
Implementing a culture of open feedback
Bedrijfsprofiel
People First
Our client believes that everyone that works for them plays an essential role in the enduring success of our company. They value people who are decisive, courageous, and adaptable. While they are one company, locations and departments operate with autonomy and accountability. Individuals take the initiative here.
When you join our client, you work shoulder to shoulder with some of the top talent in the industry to do the best work of your career. Every employee belongs. Every employee contributes. Employees advance their careers here.
As a successful global enterprise, they have never lost sight of what matters most, their strong belief that their people are the most important part of their business. And because of that, they provide a generous total rewards package and take a lot of time to focus on quality management and leadership development. People come first.
Locatie
Amsterdam
Publicatiedatum
17.02.2021
Contactpersoon
Job Search Agent
Medewerkers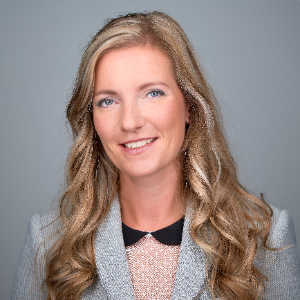 Bezoekers die op deze vacature hebben gereageerd, solliciteerden ook op deze vacatures: