BeNeLux
Senior Project Manager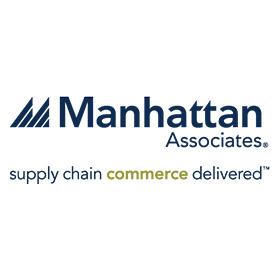 Job description Senior Project Manager
Do you have experience working as a project manager for large IT/software implementation, a passion for business process improvement and delivery and client satisfaction? Are you looking for an exciting career opportunity where you can combine your skills and knowledge in project management, people management within a leading-edge technology environment and international team?
A real orchestral conductor, you coordinate all aspects of a product or service offering for a client from inception to installation. Within this transversal role, you interact extensively with sales, systems engineering, product development, and other members of cross-functional teams across the globe.
You oversee schedules and budgets to ensure goal attainment.
Excitingly, a project is typically focused on the delivery of new or enhanced products to improve customer satisfaction using advanced technology.
We are looking for
You are an experienced Project Management professional who has proven track record in managing large and complex projects/successful go-lives within a software or supply chain organisation.
You have a supply chain, logistics or retail background and understand different dynamics to this industry. You are comfortable speaking to key decision makers within companies.
Here's few things that we see as critical for someone to be successful in this role:
The software (ERP)/IT environment has been your playground for last couple of years;
You have strong project management skills / successful Tier 1 go-live experience;
People person, you are experienced in client-facing and excellent client management skills;
Extensive experience in related technical field;
Fluent in Dutch and English and ideally German;
Bachelor's degree in logistics, engineering, computer science, mathematics or equivalent through business experience;
Experience in working with warehouse management or supply chain software is a plus;
EU passport.
Manhattan Associates
Manhattan Associates designs, builds and delivers market-leading Supply Chain Commerce solutions for its customers around the world. They help drive the commerce revolution with unmatched insight and unrivaled technology, connecting front-end revenue and relationships with back-end execution and efficiency—optimized on a common technology platform. This platform-based approach is enabling leading companies across the globe to get closer to their customers and achieve real-world results. Clients of Manhattan Associates are large international companies, to name a few: Nike, Ahold-Delhaize, Wehkamp, Adidas, Office Depot and Lidl.
What is in its for you
Manhattan Associates supplies the vital links between processes, information and people that allow the customers to stay one step ahead of their competition. In short, they are in the business of change.
What's not changing is the way they run their business and how they treat their employees. At Manhattan Associates:
Support, encouragement and opportunity should be expected.
Talent, leadership, innovative thinking and hard work is recognised and rewarded.
An inclusive environment that leverages unique backgrounds, experience and perspectives makes us better.
Collaboration can overcome any challenge.
Where you take your career, and how you grow, is truly up to you. They will support you in your career progression.
Locatie
BeNeLux
Publicatiedatum
21.02.2019
Contactpersoon
Lot Bischoff van Heemskerck