Sita Keilman
Managing partner
On 1 May 2012, Ramon and I started the Recruiter. As managing partner and co-owner, I combine managing our team with being active for our clients and candidates. In short, I help candidates find a suitable job and organisations find the best candidates. I usually do this at management level in the IT field. Building long-term relationships with both candidates and clients is very important to me. I have worked with a significant amount of my professional relationships for many years, and that brings me a lot of joy. My perseverance and drive are what make me successful. My work doesn't really feel like work, because I'm passionate about my profession and it really energises me.
As a manager, I try to inspire our team. At the Recruiter, we give a lot of freedom and personal responsibility. As a result, we have a fantastic team of independent and professional colleagues who enjoy what they do. We have a friendly, relaxed atmosphere in the office, and our focus is on building long-term relationships, internally but also with our clients and candidates. As a team, we celebrate our successes by going out for dinner together or with incentive trips abroad. We have already been to Iceland, Miami and Ibiza.
I would describe myself as driven, authentic, free-spirited, direct and disciplined. I'm as passionate in my spare time as I am at work. That means I have far too many hobbies besides my family and friends. I'm an active person who likes to feel fit, and right now I do a lot of workouts, Bikram yoga and I run. I also love horseback riding and when I grow up, I want to get another dog to take long walks with. I also like going to festivals and parties. I'm proud of the Recruiter and of our great team. I enjoy my work and my personal life to the fullest every day.
Make an appointment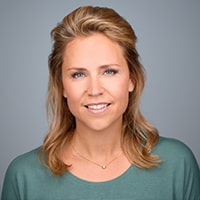 Managing partner
Sita Keilman
T 06 - 6 14864005
M sita@derecruiter.nl