For candidates
Everyone is unique
You are unique, your story and your abilities. Everyone has something that really gets them going, something that puts that sparkle in their eyes. You're no exception. And by talking to you and getting to know you, we can discover what inspires you. We can discover your talents and expertise, so we can make the right match that's truly perfect for you.
More than the right match
At the Recruiter, we'll gladly go the extra mile for you. That's why we do more than just make matches. We give you tips, feedback and help you craft a strong CV. Whatever your question, we're here to help. Plus, we know our clients so well that we know exactly who they are looking for, who fits and who doesn't. We'll always give you a realistic picture of your possible future workplace. If it's not a match for you, we'll just continue our search. With our many years of experience, we've built up an enormous network and we have in-depth knowledge of the market.
Our specialty
You should have a minimum level of higher professional education and be looking for the second step in your career. You want to use your knowledge and let your personality shine. Maybe you're even ready to take on a team or you want to bring about change with your fresh ideas. We have the best jobs in ICT, HR, sales & marketing, management and more.
You want to bring out the best version of yourself. You are open to feedback and you want to learn. And most importantly: you want to find the perfect job with us. We want to build a relationship with you, now and for the future. When you're ready for another step in your career, we'll be there for you again. What's great is that we'll already know each other by then. Because as we say at the Recruiter: you can only look into the future if you understand the past.
That's how we make the difference. And that's how you can make the difference.
Are you ready for a new step in your career? Take a look at our openings or register and who knows, we might be meeting each other sooner than you think.
Make an appointment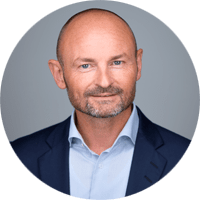 Consultant
Ramon de Meijer