For clients
Partner in recruitment and selection
Recruitment and selection is a team sport. We'll work with you to find the right candidates, building a partnership by getting to know your company. That way, we know exactly which candidates will complete the puzzle within your company or team. Our services cover ICT, HR, sales & marketing, management and more. Whatever your field, we'll diligently search for the best candidates. And because we think it's important that you're just as committed, you stay involved throughout the process. We'll keep you informed, stay in touch and we'll always be there for you to hash out thoughts and ideas.
Interim
Temporary is as valuable as permanent, and that applies to interim professionals, too. Want to be sure you have the best person for a temporary job? We'll be happy to help you find the right interim manager. Because we know your company well, we understand what you are looking for. And we love surprise you, as well. Our search doesn't end at 5:00 pm. Even after office hours, we're able to use our broad network to quickly and unexpectedly find candidates for you. You want the very best candidate. We're always looking for the very best match.
Recruitment process outsourcing (RPO)
Always looking for the best professionals and need some help? Our experienced consultants are happy to take your recruitment and selection process off your hands. With experience on the agency side as well as with corporate clients, we take care of all or part of the recruitment process, or we can handle things on a project basis. For example, we can help you (re)set up a team or department. We can also help you think through your recruitment processes, give advice and mediate. Trust is important when outsourcing the recruitment processes. We understand that it can be a bit nerve-wracking and that's why you stay involved every step of the way. Together as partners, we can achieve great success.
Executive search
Complex roles - for example at management level - require a different approach. Customisation is even more important here. The Recruiter helps medium-sized companies with complex questions by acting as an advisor. We specialise in stakeholder management and know the market better than anyone. At a strategic level, we not only offer candidates, but also solutions to help your company excel, now and in the future. Partnership is the key word here, because together, we can achieve the best results.
Do you want to start a partnership, have a question for us or just want to hash out some ideas? Then don't hesitate to contact us.
Make an appointment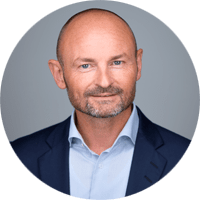 Consultant
Ramon de Meijer